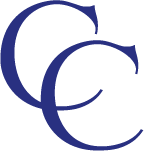 ---
FOUNDED IN 1973, IT IS RECOGNIZED AS A PROFESSIONAL FIRM OF ACCOUNTANTS AND LAWYERS ABLE TO PROVIDE A HIGH-QUALITY GLOBAL SERVICE
---
---
Founded in 1973 by Mr. Corrado CASSINIS, the CASSINIS Accountants and Lawyers firm, has acquired experience in international taxation, particularly with France, as the result of personal and professional experiences of its founder.
Mr. CASSINIS started his professional activity in France, working with the Lefebvre firm in Neuilly (VAT and international taxation) and then in Italy, with E&Y Italy (audit and tax services) for a few years.
For more than 15 years, Mr. CASSINIS represented exclusive in Italy the most important French audit firm, the Salustro-Reydel firm, until its sale to KPMG in 2004.
---
Thanks to his knowledge of French both language and culture, Mr. CASSINIS has been able to create close ties with the French institutional and entrepreneurial world.
His commitment to France has been recognized at the highest level, since in 1992 he was awarded the title of Chevalier de l'Ordre du Mérite for the services rendered to France by Mr. President François Mitterand.
In 2018 he was also awarded, by S.E.M. Robert Fillon, Ambassador of Monaco in Rome, Ambassador of Principality of Monaco for Tourism, title conferred on leading Italian personalities who had an eminent success in their field of activity, selected for their influence in the economic sector.
---
---
Since about 50 years, CASSINIS firm, made up of professionals with a perfect command of the English and French languages, assists in particular French, English, North American and, more generally, European Union Companies, who invest and work in Italy or aim at establishing professional relationships with Italy.
Since its inception, CASSINIS firm has set up more than 1,000 entities in Italy, including subsidiaries, branches, representative offices and companies for major foreign Companies and for SMEs.
CASSINIS firm has been able to conform to new cultural and economic contexts, by extending its services not only to the corporate sector, but also to the legal and contractual fields, so that it can represent a sole point of reference for Companies, especially foreign ones, present in Italy.
In addition, CASSINIS firm, has established close professional relationships with international partners, so that it can assist its clients in their international development.
Since nearly 10 years, CASSINIS firm is also giving its corporate-legal-tax-payroll advice to National sports Associations, Agencies for the promotion of sports, sports Leagues, local Authorities, sports clubs, non-profit organizations (sports centers, fitness and health clubs, swimming pools), dealing with civil and tax legislation, contracts management, sponsorships, management of sport centers, sports litigation opposite the Tax Offices, the Exchequer and the Sports Justice Organizations.
---